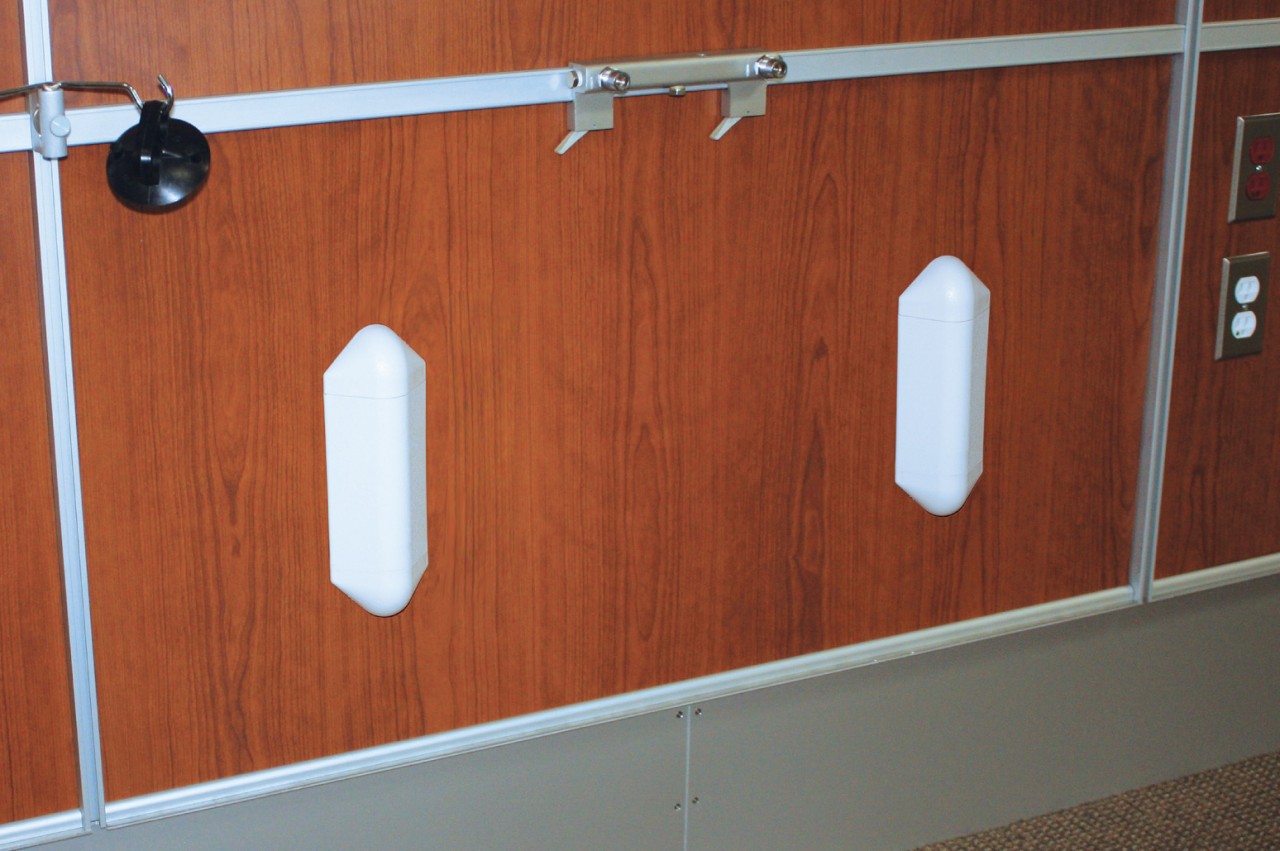 Bed Bumpers
Bed Positioning and Wall Protection
Interspec Bed Bumpers are an quick and economical alternative for bed positioning and wall protection. Interspec offers two different styles of bed bumper, each with it's own advantages.
BASIC CONSTRUCTION
Interspec bed bumpers feature a sturdy inner framework made from a durable aluminum extrusion. Dense foam impact-absorbing material is mounted to the framework and the entire unit is covered with an impact-resistant .080" thick vinyl molded cover that is both durable and easy to clean. Removable end caps close off the ends of the unit, but allow access for mounting. Interspec bed bumpers have been tested to make sure they meet the stringent Greenguard Environmental Institute's and State of California's requirements for low emitting products as tested by Air Quality Sciences for both hospitals and schools.

Bed Bumpers are custom-manufactured to the specifications laid down during our design consulting phase according to the supplied shop drawings and documents. Units can be manufactured to almost any length to accommodate most requirements.

Please contact Interspec for specific information on the available configurations and dimensions for each style of unit.